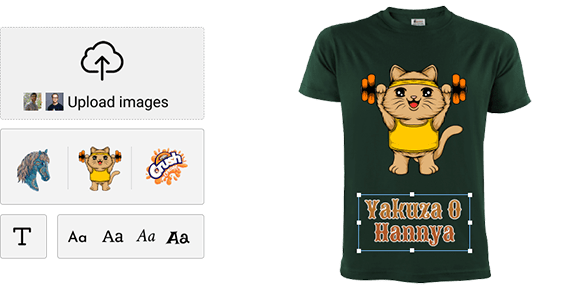 Unlock creativity! Users can exploit Clipart, custom fonts, and text effects from the dashboard. They can even upload and customize the image.
What's your angle? Want to add stuff on the other side of the product? Here you'll have the freedom to create attractive designs on a different side of products without restrictions.
Customizing features on our Product Designer is a cakewalk. You can enable or disable features like text, designs, backgrounds, etc as per your specifications.
Switching tools can be a drag. Guess what we did? We created a toolbar that consists of hot tools like move, rotate, expand, copy/paste, flip, delete, etc.
The final design is the face of the product. We provide high-resolution print files in SVG, PNG, PDF, and JPEG format.
Designs have layers. And managing them can be difficult. Here you can use features like merge, lock, hide, up-down, delete, etc to create the best designs.
No need to redirect to use the product designer. The site compatibility is such that you can opt to access the designer in a pop-up or a single page.
Tired of bit-by-bit uploading of designs? We bring you the most wanted option to bulk upload Cliparts, colors, patterns, templates, fonts, etc. Save time. Save efforts.