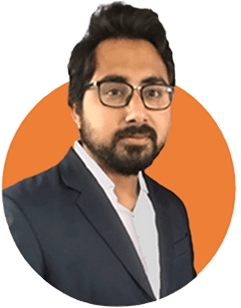 Sagar Panchal
(Founder & CEO SetuBridge)
Magento Solution Speciallist
Through a commitment to people, systems, and technologies, we lead the way in providing value to our customers by producing a creative solution to achieve "100% customer satisfaction" with a mutual faith towards each other. Looking back to the journey of 9 years, I remember seeing a pillar of believing that fiduciary relationships help in achieving the success of any project.
In particular, we welcome clients with an approach towards creating an identity to stand out in their own industry by accepting the new technology. With a developing system, strengthen their business with an expert & innovative technology solution at their scale to suit budget without compromising on quality.
I, as an individual for the last 9 years aiming to further grow as a company not only in numbers but also in talent and creativity to be entrusted with your dream and future.
Biggest deal on this 9th Anniversary
30% OFF
On all premium extensions & service
use coupon: SB9YEARS
How did we support
our customers
for 9 years?
70+ Extensions
Sales oriented development services
Industry based uniq solutions
Extensions that Helps
You To Reach More
Extensions that Helps
You To Reach More
Our Unique
Development Services
Our Unique
Development Services
Industry Based
Accurate Solutions
Industry Based
Accurate Solutions